Yes, we (Bob, Jiahan and myself) were all geared up to conquer STGCC 2010! Bob was a Russian officer, Jiahan was a Heer enlisted man and I was a Panzergrenadier Unteroffizer. The fair was very lively with many VIPs and countless toys and toy-related merchandise!
It was a three-day event but I was there on Saturday, Dec 11 as I had to fly off to Taiwan the next day.
Read more about STGCC here.

We met David there too!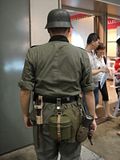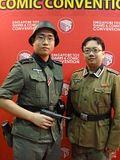 I thought I did up a rather unconvincing James Bond pose with the P-38.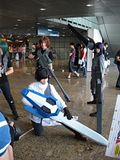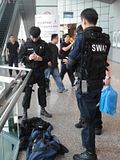 Modern meets vintage and at home with the Simpsons.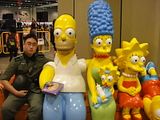 We will be back for STGCC 2011!