ORIGINAL WW1 German G98 ammo pouch - The Germans used these brown coloured pouches to store the rounds of the famous Gewehr 98 rifle. Each of the three pockets here would contain 15 rounds totaling to 45 rounds per ammo pouch. This is 15 rounds more than the WW2 K98 pouch capacity hence the WW1 one looks bigger. It's unit marked and manufactured in 1916. Received March 28, 2010.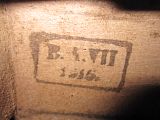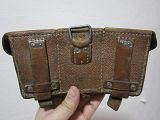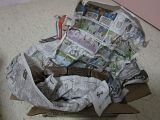 Treasure beneath the trash!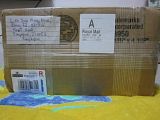 ORIGINAL WW1 German breadbag
- I can't believe I manage to find one of this in excellent condition! It's manufacturer marked but I couldn't find the year. =-( It has grey canvas and the leather components are soft and supple! Received March 22, 2010.