Continuing from the
'Japanese troops photoshoot at Punggol - 160809'
, Wan (Idzwan Othman) kindly passed me a DVD containing 505 of the photos he took and here are the best photos for your viewing pleasure.
All
photos shown here are courtesy of Mr. Wan (Idzwan Othman). We provided British and Japanese WW2 uniforms and kit for his short docu-drama 'Black Friday'. Wan was also a nominee for the Best Documentary and competed in the Singapore Short Films Awards. You can view more
here
.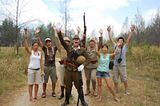 Final Banzai to a tiring day.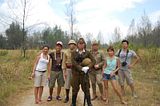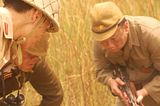 Could there be a shit load that will blow us up?
Suspicious toilet bowl found in the field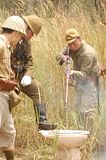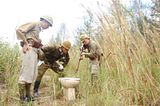 Possible ordnance found?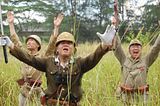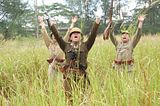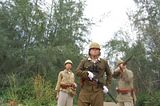 Alvin giving the 'shacked' look.
Even with minimal gear, charging several times like this
nearly gave me heat exhaustion!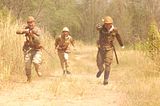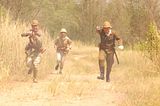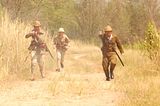 Prone position =-p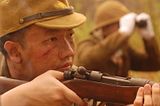 On the look out for British troops.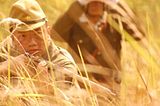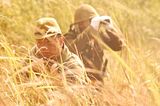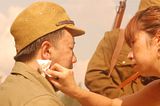 Getting dirty with the make up.